At first I spoke with a couple of Match Guaranty ladies but it just didn't click, then Tatiana said I should meet Natalia. Wow, I was hooked! Who figured a truck driver from Australia could catch such a beautiful, amazing women! Our relationship continues to grow and I'm preparing the Australia immigration paperwork. And by the way, I saved $10k by bypassing the normal immigration process because of the war. I can't thank the Match Guaranty team enough for their help and support. Match Guaranty certainly delivered on their promise! Here's our full love story on video... https://youtu.be/B2k3JGA1TH0 Glenn Glenn Towers
Match Guaranty, the name says it all!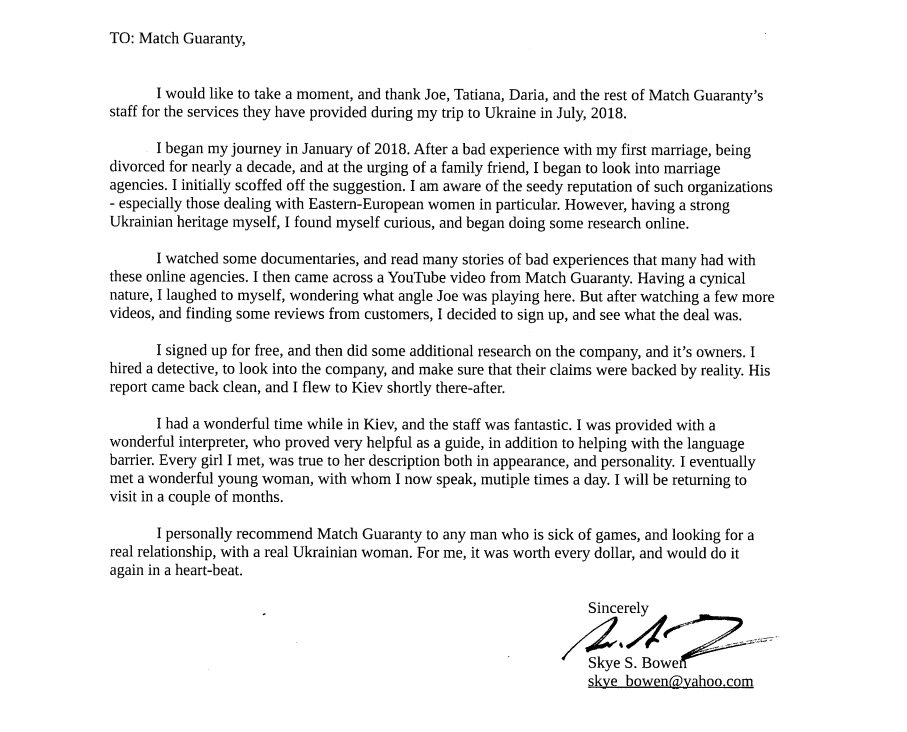 Skye Bowen
I would like to take a moment, and thank Joe, Tatiana, Daria, and the rest of Match Guaranty's staff for the services they have provided during my trip to Ukraine
I came to Ukraine on my own instead of using MatchGuaranty I didn't know about Match when I started looking for a wife overseas. But I was quick to learn that a lot of other international dating sites are not what they appear to be. I would recommend using best Ukraine dating site MatchGuaranty. Joe was more than helpful to me in making sure I was on the right track and I wasn't even a customer I can just imagine how helpful he would have been if I was a customer. The interviews that are on the website are great and the conversations I had with Joe were great. I went on my own and I did find my Ukrainian beauty but it was very costly I spent approximately $11,000.00 and I learned that Ukrainian women are very hard to read and all the help you can get the better. I would defiantly do things differently if I was to do it again. Best of luck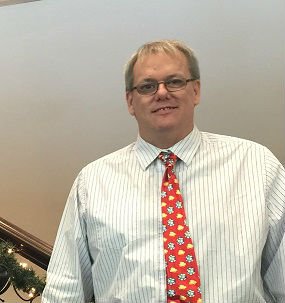 Kevin Oakley
Thanks Joe for your help
I sincerely recommend Match Guaranty to every man who is serious about finding his lady in Ukraine. I have tried many other international "Dating Sites" and so far all of them were discouraging, terribly expensive and even blatant scammers. I was using another site and after a long time communicating with a lady, I realized I was being played with, scammed is the correct word. It was very disheartening to finally come to, after such a long time, finally come to the realization that she was a dating scam! I have been watching all the educational videos offered by best marriage agency in Ukraine,Match Guaranty and I was not only impressed by the frankness of every video, but also the immense help that they have provided me to help me figure out where I stand. Thanks for all this great information, it really helped me detect when I was being scammed, so I could put and end to it all. If it wasn't for Joe's help, who knows how long I would have continued to be a victim of these unscrupulous scammers. I will be eternally grateful to Match Guaranty and to Joe Rickards for their great work and great courage to show innocent men like me what the real thing is all about. I have been very impressed by the services Match Guaranty provides to help men to find a lady in Ukraine free of scams. So once again, I thank Match Guaranty for theyir wonderful, sincere and frank services aimed to help men all over the world. I hope that I will, with Match Guaranty's help, find the lady I am looking for. Yours truly, Lorenzo G. Miro

Lorenzo G Miro
I'm eternally grateful to Match Guaranty and Joe Rickards
I first saw Joe Rickards on you tube as he exposed a lot of these dating sites for the frauds that they are. Actually, they are not 100% frauds but they certainly are not interested in establishing happy unions. They are like any other business and their sole objective is to make money…..your money. They just do not care if you are successful. Period! So I spoke to Joe on the phone and straight out asked him what the difference is between Match Guaranty and the others. Now for sure Joe is trying to make money too but he certainly gives the impression that he is trying to do it the right way. He is intelligent enough to realize that there is a need for both the Ukrainian beauty and the foreign man. He himself has gone through all the trials and tribulations that you have or will go through in you pursuit of a Ukrainian wife. In July of 2017, when I was in Sumy to meet a lady from one of his competitors, I contacted Joe and we got together for a chat and a few pints. When he heard where I met my lady his eyes rolled and he advised me to brace myself for the worse, but as I told him more of our story he became more apathetic. He was as supportive as I could expect under the circumstances and as I was flying back home again after my meeting with my perfect match, he even was gracious enough to offer me a job within his company. This was pretty flattering considering we only spent a couple of hours together. Long after my return home my relationship began to go sideways, so I reached out to Joe for advice. He was not available at that moment but Colin, a 59 year old Australian lad, was good enough to talk on the phone with me for about an hour. You see Colin too had gone through all the challenges associated with this way of finding a wife. He left sunny hot Australia to marry and live with his wife (35) more than 4 ½ years ago! It was a pity that things did not work out for me because I am sure that I would have enjoyed hanging out with these guys in Sumy if my path had delivered me there. Joe has made me some incredibly generous and enticing offers to utilize Match Guaranty's services but my lady and I are still communicating even though admittedly things are not progressing in a fashion that I had hoped. In a nutshell, I found that both Joe and Colin are stand up guys. If I ever decide to pursue an Ukrainian lady then I am 100% certain that I will be calling the best marriage agency in ukraine, Match Guaranty, first! If you are considering anyone else, be smart and research their head office and success rate before you spend your money. I'm sure you'll like what you see with Match Guaranty. Sites like Dream Singles and VictoriaBrides have no visible signage at the addresses they provide on their website. In fact they do not even have an office there. So ask yourself, why are they hiding? If that isn't a huge "red flag" then I don't know what is. Match Guaranty is upfront, straight forward, realistic and Joe and his staff are very helpful! Really its a no-brainer guys! MatchGuaranty is as good as it gets!! Larry E Dennee

Larry E Dennee
Joe Rickards and Match Guaranty
Hi my name is James. I want to tell you a little story how I met Joe from Match Guaranty. I was on vacation in the Ukraine. And I was supposed to meet a ukrainian beauty who I had been corresponding with from an online dating site called charm date. I wont get to any specific details. However she never showed up to meet me at the airport. So during my stay in the Ukraine. I had contacted my supposedly woman of my dreams through the site of course. As I didn't have an other way of contacting her, only through the dating site. Anyhow to make a very long story short. I spent thousands of dollars to end up with nothing. Just empty promises. As I was in my hostel room. I came across a YouTube video about online dating scams by Joe from Match Guaranty. I decided to look up the website and completed my online profile and picture. Please note in order to be able to go any further. You must first receive a coaching call. I thought to myself alright then I guess I will receive it when I return to Canada. However the following morning I recieved a call from Joe himself. We talked a little bit as to what happened to me. And told him I was in the Ukraine. Right way he decided for us to meet and was willing to help me. So that same evening we met. As I met Joe, he was with one of his colleagues Veronika. They were both truly genuine people. Joe was so kind and anxious to help me. After finding out in full detail as to what happened to me. While we were discussing what I was truly looking for. Joe from Match Guaranty took me under his wing. The following day we met again and spent an afternoon. I wasn't even a paying customer yet with Match Guaranty. However Joe was willing and very compassionate in helping me find a match as well making the rest of my trip enjoyable one.Joe went outside the box to help me. He even made calls and sent my photo to some of the members he knew from their database. And all of this out of good faith no money asked. As I had to return to Canada the next two days. Joe and I kept in touch during my last days. He was working very hard to find me a match before I left. Unfortunately it was such a short time. So here I am to tell everyone that I told Joe I would be using his services when I recovered my losses from Charm date. And that if you are a man just like me who has gone through a similar experience. Then I truly recommend Joe and his professional staff. They are truly professional, very kind hearted and the best matchmaking services in Ukraine. And they make it their own personal goal to find you the woman of your dreams and your perfect match. He and his staff are very hard working individuals that strive to achieve their customers goals in finding their love. So what are you waiting for? Match Guaranty.com.

James Perez
I got my heart broken in Kiev!
Joe and Tatiana had a genuine and true interest in helping, guiding and preparing me for meeting my perfect match! All your ladies that I met with were absolutely amazing!! Many were even more beautiful than their photo's! Genuine, intelligent, beautiful and REAL in the search as I am also! I could not have found or met stunning ladies such as these without the help of Joseph and Tatyana and the incredible Match Guranty team. I want to thank you both for your care and guidance in helping me fulfill my dream to find a ukrainian beauty to share my life with! I'm very thankful to your amazing team for assisting me in all I could ask and hope for!! I could not have asked for a better visit and meeting the ladies I did, some on very short notice too.

Matt Torkelson
Genuine and True
Hello, my name is Michael Bales and like most of you looking for a bride in the Ukraine/Russian, I found myself on a lot of scammer sites that cost me a lot of money, let down and countless hours of wasted time, with zero results at the end of the day! Then, one day I was searching YouTube watching videos about Ukrainian ladies and ran across a video by Joe Rickards telling his story of what he went through to find his wife in the Ukraine. I contacted Joe at his agency MatchGuaranty.com about March 2017 and he called me and we had a good chat. What I can say about MatchGuaranty.com and his agency is that I have had several personal chats with Joe himself and Skype video chats with Tony and matchguaranty.com is absolutely for real! They go above and beyond the call of duty for you! The free services they give away are so unreal I offered a $100 tip, buy they refused. I'd even say their free services are the best you will find anywhere! I was able to pick 10 ladies from their site, write each 2 emails, and through that I found 2 ladies that I am very interested in that also want to meet me. Also, the 3 free Russian lessons with Natasha on Skype video were great and fun too. I thank Natasha very much and would be happy to buy her dinner at her favourite restaurant when I come! Tony and the other staff were beyond amazing! They were always so helpful, and all these services I received completely free, even before I paid a dime! Mind boggling really!! Their unlimited introductions package is incredible. Meet as many of there 800 plus ladies as you want in 1 year, get unlimited personal coaching with their amazing coaches, 14 days accommodation in flat right in the centre of Kiev, Ukraine chauffeur/concierge pick up from airport and helps you with whatever you need, SIM card for your phone, and best of all, Tatiana the matchmaker gives you her personal lady recommendations, which is invaluable to help you find the best lady for you. It's no wonder their success rate is so high. Unfortunately I had a family emergency come up a few days before I was to take my trip and had to postpone everything, but I'll be back for sure! And when I asked, I got a "no questions asked" full refund on my $2,000.00 deposit the very next business day. So needless to say I'm a huge MatchGuaranty.com fan and I highly recommend them to anyone serious about finding a perfect match in Ukraine. I have no doubt they do everything possible to help you find the lady of your dreams.

Michael Bales
I asked for my $2,000 deposit back!
I'm sharing my story with you in the hopes that it might help save other men from the heart ache, despair, and financial hardship that I've endured. At the age of 70 I had given up on ever finding love again! I've been scammed out of about $7,500 over the past 12 to 15 years playing in the fantasy world of International dating sites. Call me naive, but they all led me to believe that Ukrainian women are interested in much older men; 20 or even 30 years older. Now I know that that is an absolute lie! However, on the positive side, I now understand that there are plenty of Ukrainian beauties that genuinely want to meet and marry a good foreign man with an age gap of up to 15, maybe 20 years. How do I know that? Well, my story has a happy ending (fingers crossed), let me share it with you... I've endured over 12 years of scams, heartbreak and failure while looking for a good woman in Ukraine, but now thanks to Joe and Tatiana, I have met a wonderful Ukrainian lady. She's a beautiful woman of 52 years, with great energy, a great smile and a positive attitude. Although it's still early on and only time will tell, so far her actions already show me that her intentions and her interest in me are sincere. She has brought the twinkle back into my eye and I can't thank best marriage agency in Ukraine Match Guaranty, Joe and Tatiana enough!

Kelley Brumley
I was scammed out of $7,500
Unlike other international dating agencies, from the very beginning I truly felt that Joe and Tatiana sincerely cared about helping me find not just any woman in Ukraine, but rather the lady who is my destiny, my other half, the love of my life, the one with whom I will start my new life and family. As a 51 year old American man with Chinese heritage, I was quite concerned about the potentially negative racial attitudes toward me, and Joe was very blunt about the realities of prejudice in Ukraine during our discussions. Other agencies have - to my face - denied the fact that such prejudice definitely exists, so I especially appreciate Joe's candor because it allowed me to be forewarned and afforded me the opportunity to directly address the issue. I found that you can count on Joe to give you the truth, straight up, even if it stings a little. And he really knows what he's talking about. Maybe because he was married to a Russian women 10 years or maybe because he's a left brain engineer, so he takes the time to researched facts by talking to many Ukrainian women to truly understand them. I think Match Guaranty has such a high marriage success track record because they are all about being real, and getting real results for clients, which, after dealing with other agencies that merely tell you what you want to hear, is refreshing I must say. Joe's coaching is proving to be invaluable. Thanks to him I was able to develop a basic understanding of the Slavic mentality, what the Ukrainian beauty looks for in a husband, and how I can be successful. I now realize that these relationships are not easy to cultivate; language, cultural, and mindset barriers must be understood and overcome. I now understand that developing these real relationships requires extensive effort, persistence and patience, but, thanks to Joe's consummate coaching, I am definitely up for this challenge because I believe these ladies are worth it. As part of the initial process I chose 10 ladies from the Match Guaranty database, but only 2 of my choices wanted to meet me. Although such a small success rate was at first a bit of a let down, I now realize it's a good indicator of the sincerity of the Match Guaranty ladies. It brings me comfort knowing their ladies will not even meet with you unless they are honestly interested in you. To my surprise, money does not seem to play much of a part of the criteria for these ladies. Also, I was impressed with the caliber of the Match Guaranty ladies that I met. Some of them are even quite well-off, own their own house, businesses, have successful professions, and speak good enough English that you can get by without a translator. While Match Guaranty isn't cheap, I believe wise people invest carefully when endeavoring to achieve real lasting results for those things that are most important. And what in life is more important than finding your other half, somebody with whom to share life's joys and challenges and raise a family. To me, this is not the place to cheap out, and settle for less than I deserve. I wanted to hire the best, and I believe it doesn't get any better than Match Guaranty!

Peter Chang
Match Guaranty is the Real Deal!
I contacted MatchGuaranty because I had strong suspicions that I was being scammed in one dating site. I had watched Joe Rickards' youtube videos and he impressed me as highly trustworthy and knowledgeable about the Ukraine dating scene. I had my first coaching session with Tony, Joe's top associate, and after the session I asked Tony about the authenticity of a Ukraine ID a lady had sent to me. Tony gladly provided me the info I needed and other valuable information about Ukraine for which I will always be grateful. I was not charged anything for the assistance although I had not even signed up for any of their products/services. I highly recommend best matchmaking services MatchGuaranty because they're absolutely trustworthy and they truly care for their clients, always looking out for their best interest.
Pinoy Patriot
Absolutely trustworthy, they go out of their way to be of help!
Great help from all the team. By the end of my short stay I found my perfect match and felt like I had a new family. There are so many scam companies out there in Ukraine. This is one I have come across where I could trust the integrity of the staff and the profiles. Thank you Match Guaranty!

Gary Forbes
Instant trust and friendship is my experience with Match Guaranty. My experience with Joseph was that of one who cared enough to encourage me to the best option irregardless of gaining another client. He put my well being above everything else. One of the best parts of his introspection is that he "listens". Add this to his unique and thorough evaluation of a clients needs contrasted to a very intimidating dating environment, Joseph cuts through all of the online dating enterprise and delivers honest service and direction. I recommend all of those who are seeking an international partner to consider ukraine matcmaker Match Guaranty. Eric USA

Eric Gongiardo
Steller Customer Support
My name is Steven, I'm an African Australian man, and I'm very grateful I came across the marriage agency MatchGuaranty.com as I've been looking a long time to find a good marriage agency that cares about my future happiness and not only the money. Honestly, the $500 in matchmaking services that they offer for free just seemed too good to be true at first, but after taking them up on their offer, I became a believer. As part of their complimentary services, I met Anna from Sumy, a lovely, genuine and sincere Ukrainian lady and we'll see where that goes. I just wanted to say my sincere thank you to Joe and Tatiana at Match Guaranty! Needless to say, I'm a fan, and I want to help spread the word so match guaranty can help give other lonely foreign men a real shot at finding true love in Ukraine. Thanks again.

Steven Johnson
Genuine and Sincere!
Before i met Joseph and his partner I had been to Ukraine on my own to meet with these lovely ladies from other sites and paid a high price and in reality was sold a lot of lies going onto YouTube looking to see videos of how to avoid scammers I saw Josephs Video 3 actually which lifted my spirits immensely, so I wrote an email to him expecting to hear nothing but very pleasantly surprised to see in my inbox a reply. i have had numerous emails and he has help me a lot as i was about to give up my dream now i have very high hopes to find my future wife on his site MatchGuaranty thank you Joe and family looking forward to working with you for my future best regards Steve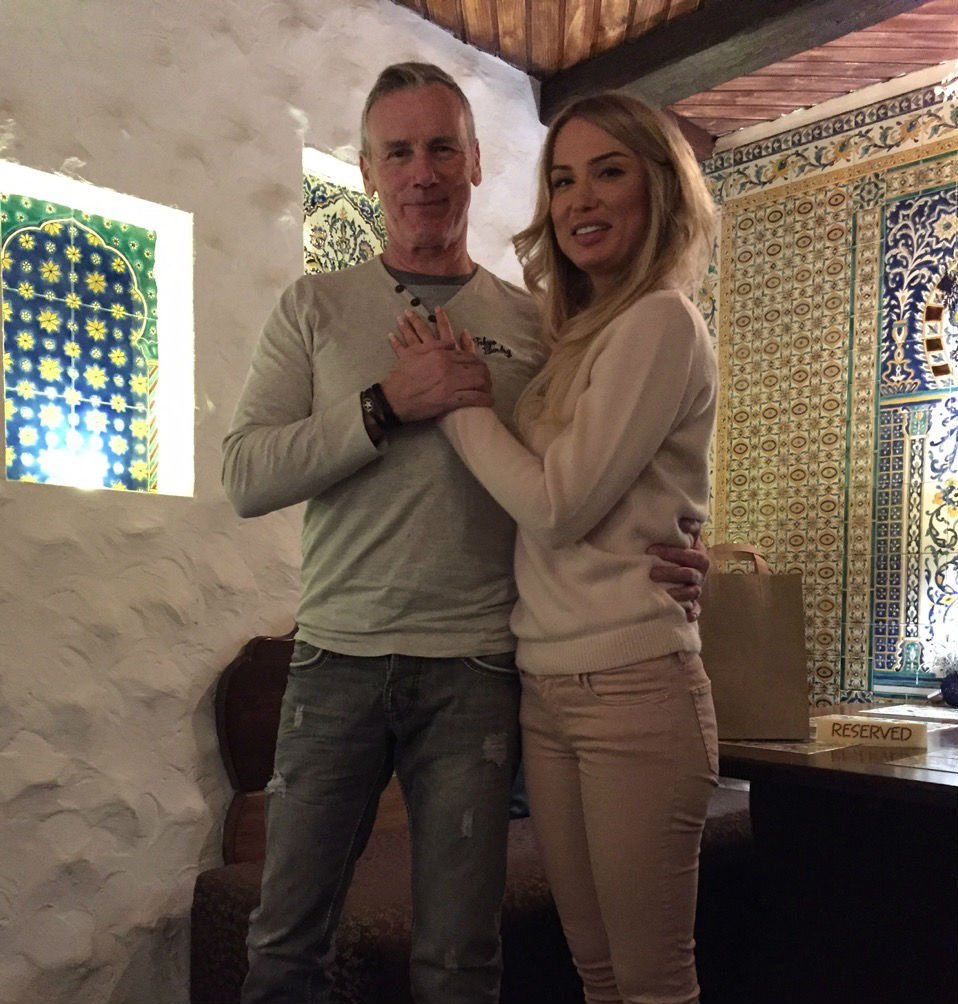 Steve Harper
What a relief to find now my hopes and dreams can become reality
Being skeptical at first I didn't put much faith in Match Guaranty. As things progressed I was amazed by their sincere and genuine effort to find you a match. I greatly appreciate their dedication and honesty, highly recommend anyone to use Match Guaranty if you desire to meet your soul mate in Ukraine.

Pascal Wong
Extraordinary Customer Service
Maybe it's my extensive military background that made me a skeptic of match guaranty? Regardless, I decided to take the cautious approach and go to Ukraine to check them out before becoming a client. What I discovered was not expected. When I asked, they invited me to visit their office in Sumy Ukraine to see their operations for myself. After spending some time with Joe Rickards, I experienced firsthand how genuinely interested their whole team is to my success. They gave me incredible service, even before becoming a client, so making my decision was easy, even though financially it was a substantial investment for me. Also, despite Joe's caution about how difficult it really is to get anywhere with beautiful Ukrainian women on the streets of Ukraine, he still supported my efforts to try and go it alone, which I appreciated very much. What I indeed discovered for myself was that meeting single Ukrainian women was no problem, but meeting single Ukrainian girls for marriage was difficult, to say the least. It became clear to me quickly that I was definitely going to need help finding my beautiful Ukrainian bride. In fact, match guaranty is so amazing, after my experiences with them, I am nominating match guaranty for the best matchmakers in Ukraine award and the best marriage agency in Ukraine award! I highly recommend matchguaranty.com to any man serious about finding a genuine beautiful Ukrainian girl for marriage! Who else offers clients an actual guaranty? Unheard of! Aaron Match Guaranty's #1 Fan PS, we even shot some videos together where I share my story and lessons learned, hope you find them helpful.

Aaron
Match Guaranty reviews are too good to be true!